Gallagher Bassett: Australia and New Zealand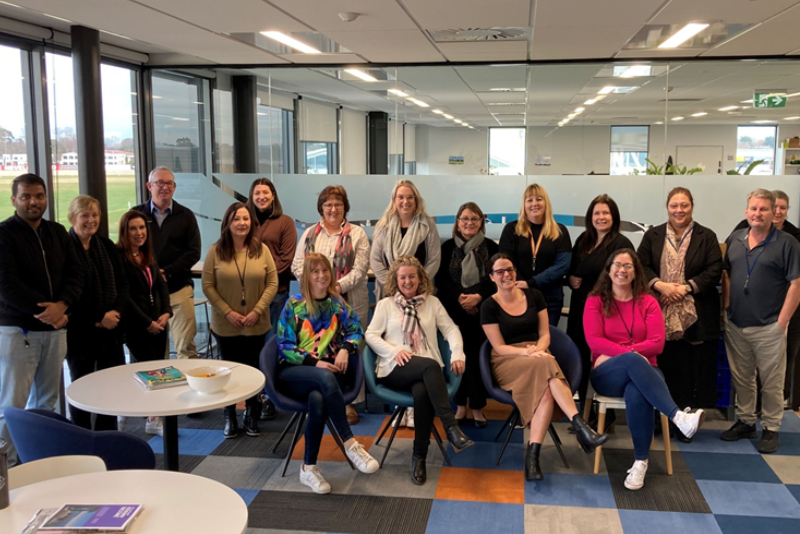 GB Australia
Our Australian team has supported employers, government entities, brokers and insurers for over two decades. We provide expert risk and claims management across personal injury, self-insurance administration and general insurance. With a flexible working model and hubs in all major capital cities, our team is rapidly expanding to support our valued clients and it is an exciting time to join our business.
GB New Zealand
To our New Zealand team, kia ora is more than just a greeting – we recognise this phrase in its entirety as a reference to life and health. Our local experts in life and health, technical/loss adjusting and general insurance have been an essential part of the nation's support system since the early 2000s. Whether it's providing immediate surge resourcing following an earthquake or natural disaster, or delivering expert and effective claims management, there are many opportunities across our GB New Zealand team for you to make a difference in the community.
Life at GB
Find out what matter most
Our mission to deliver the outcomes that matter most for our clients is at the core of our strategy and informs our decision making. We put this into action through our four key points of difference: expertise, innovation, quality, exceptional service.

These points drive every employee to reduce the financial and human impact of claims and loss, and support our clients when it matters most.
Flexibility is crucial in retaining and attracting the right staff, work makes only a small portion of your life and if you can make it fit better into your home environment, the better you are to come to work and produce the best work possible. GB offers flexi time and other staff benefits that compliment the work environment and enable a competitive workplace.
KIM DUNNE – CLAIMS PRACTICES MANAGER MELBOURNE OFFICE
I appreciate the opportunity and support for growth within your career at GB. There is a lot of guidance and training that is available and provided to you if you want to progress either, within your current role or a new role. Upper management are approachable to have discussions around your career development and assist with what areas you need to work on and where you can get that support or training to progress to that next level.
SAMANTH GODRIK – RETURN TO WORK SPECIALIST ADELAIDE OFFICE
Connect with Us!
Sign up for our talent community to learn more about opportunities at Gallagher Bassett.
Join Now
Equal Opportunity Employer
Gallagher Bassett believes that all persons are entitled to equal employment opportunity and prohibits any form of discrimination by its managers, employees, vendors or customers based on race, color, religion, creed, gender (including pregnancy status), sexual orientation, gender identity (which includes transgender and other gender non-conforming individuals), gender expression, hair expression, marital status, parental status, age, national origin, ancestry, disability, medical condition, genetic information, veteran or military status, citizenship status, or any other characteristic protected (herein referred to as "protected characteristics") by applicable federal, state, or local laws. Equal employment opportunity will be extended in all aspects of the employer-employee relationship, including, but not limited to, recruitment, hiring, training, promotion, transfer, demotion, compensation, benefits, layoff, and termination. In addition, Gallagher Bassett will make reasonable accommodations to known physical or mental limitations of an otherwise qualified person with a disability, unless the accommodation would impose an undue hardship on the operation of our business.
Avoid Phishing Scams
Gallagher Bassett never extends an offer of employment or requests any personal identification information without having received an online application and conducted one or more in-person or video interviews. We also do not use Zoom, Telegram or Gmail as part of our hiring process. If you have received any communication referencing the offer of a job at Gallagher Bassett and you have not submitted an online application or been interviewed by a Gallagher Bassett employee, please do not assume that the offer is being sent from a legitimate Gallagher Bassett representative.